Kentucky Wonder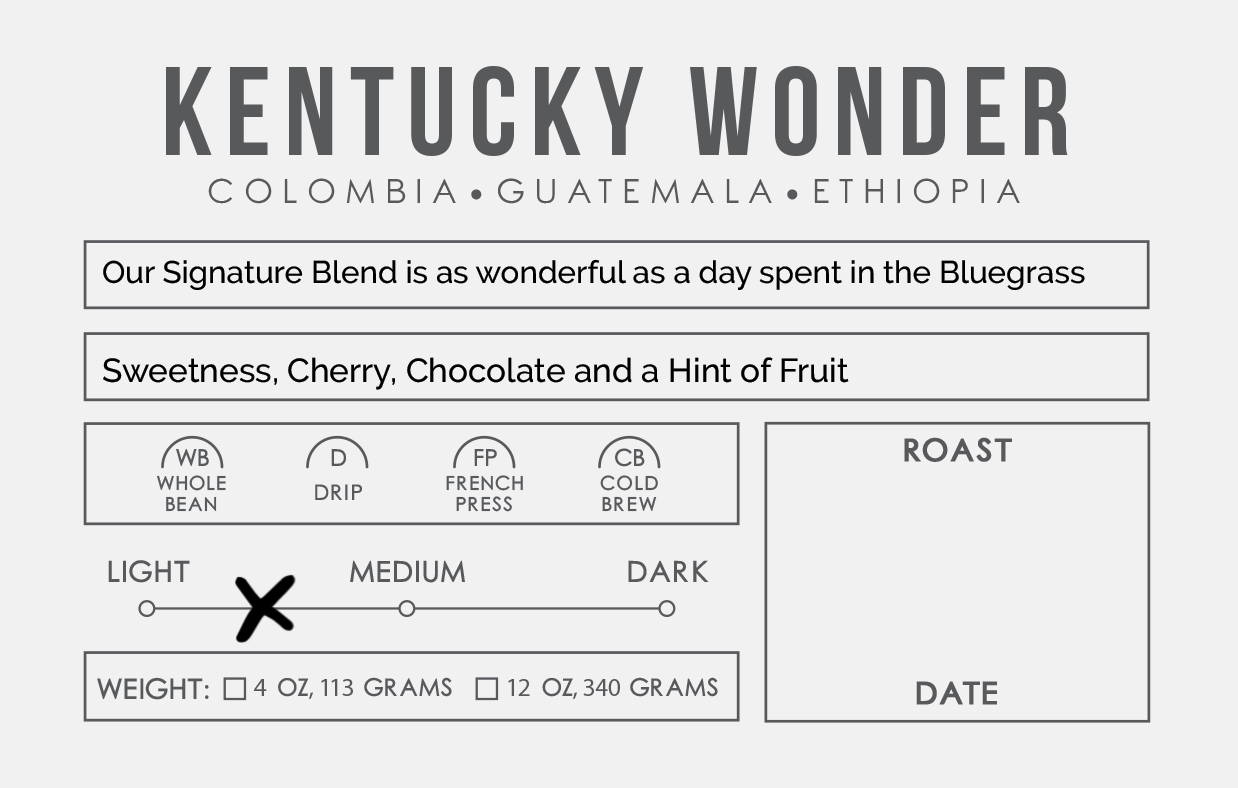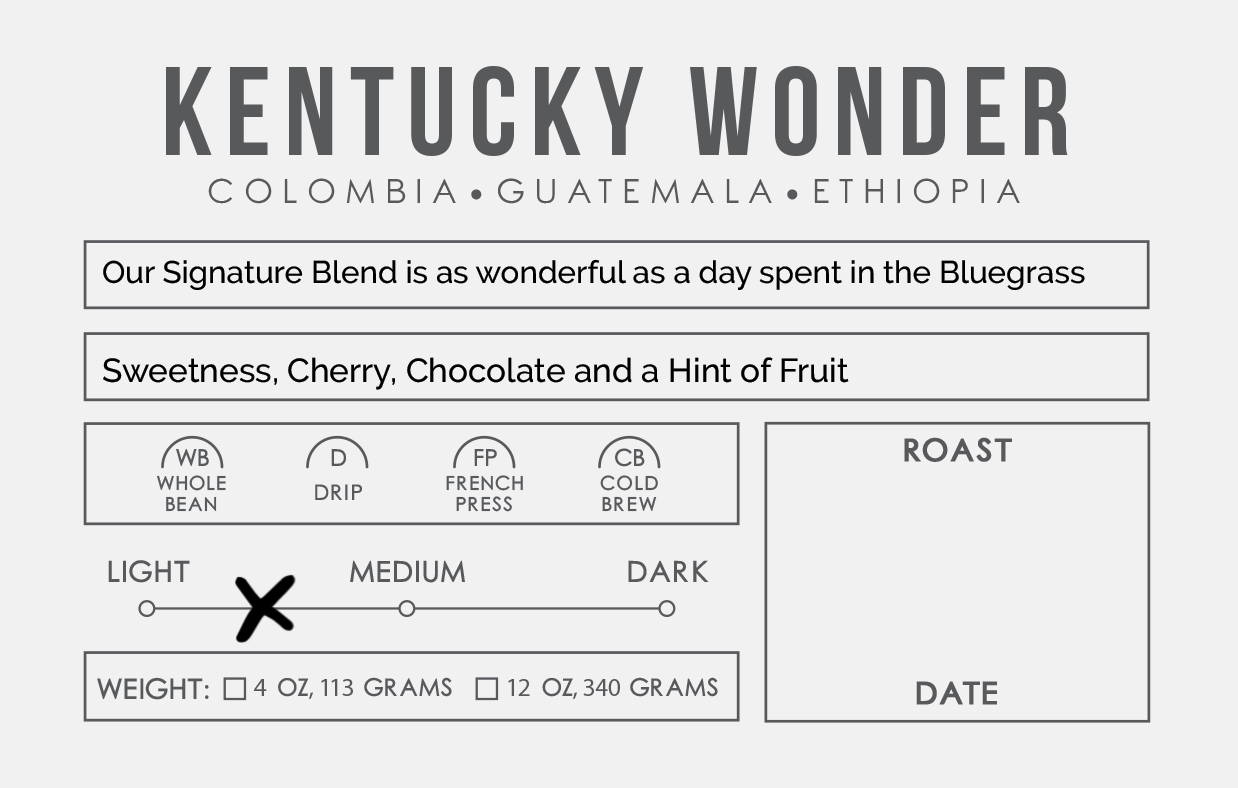 Kentucky Wonder
4 oz sample and 12 oz bags available
*for larger quantities, contact us for volume pricing
We built this blend to be our signature blend using some of our favorite coffees from around the world. You'll taste cherry sweetness with chocolate and hint of fruit. The fruit and berry flavors will become more pronounced as the cup cools. This blend truly is as wonderful as a day spent in Kentucky!
Blend of coffees from: Colombia, Guatemala, Ethiopia
Tasting Notes: Sweetness, Cherry Notes, Chocolate, Hint of Fruit
Roast: Medium
*Orders placed by Sunday 5 pm will be delivered/shipped on Tuesdays; Orders placed by Wednesday 5 pm will be delivered/shipped on Fridays.
We prefer to deliver our coffee whole bean to you for maximum freshness. However, we will grind to your preference at your request.