Colombia Nariño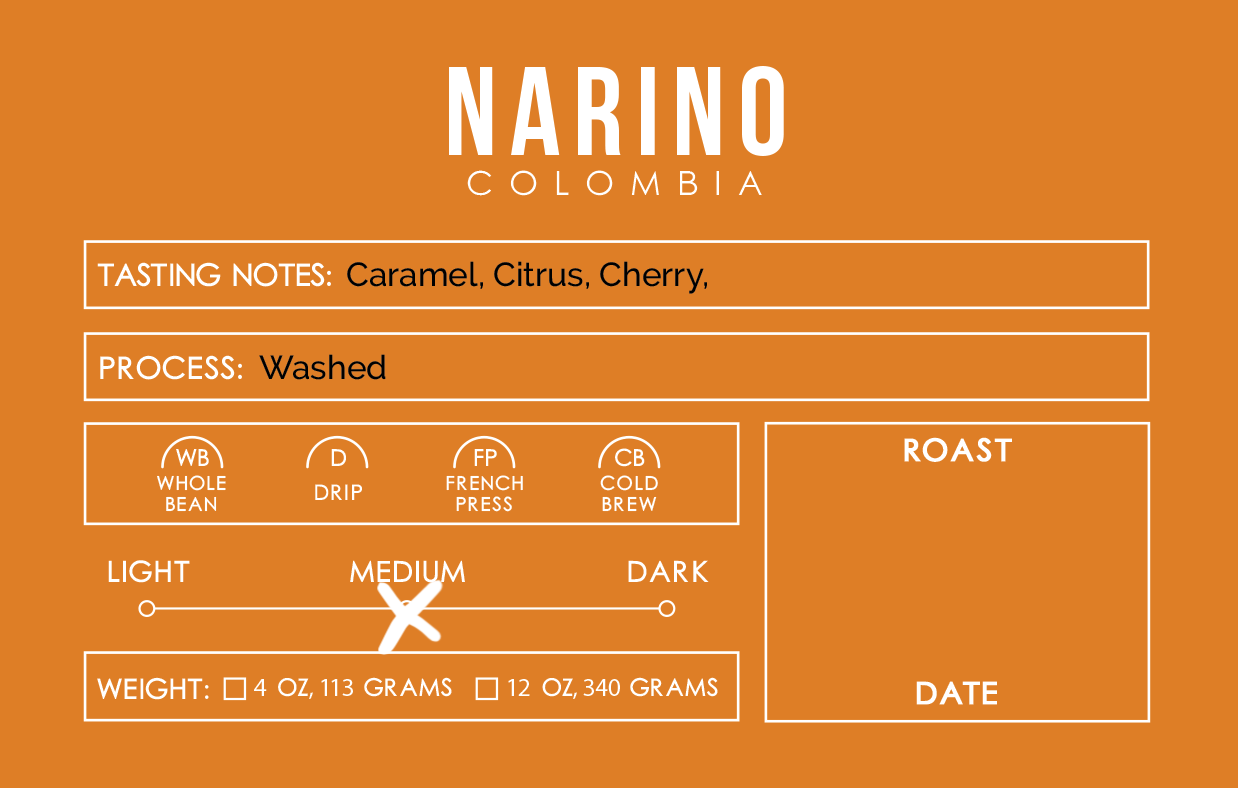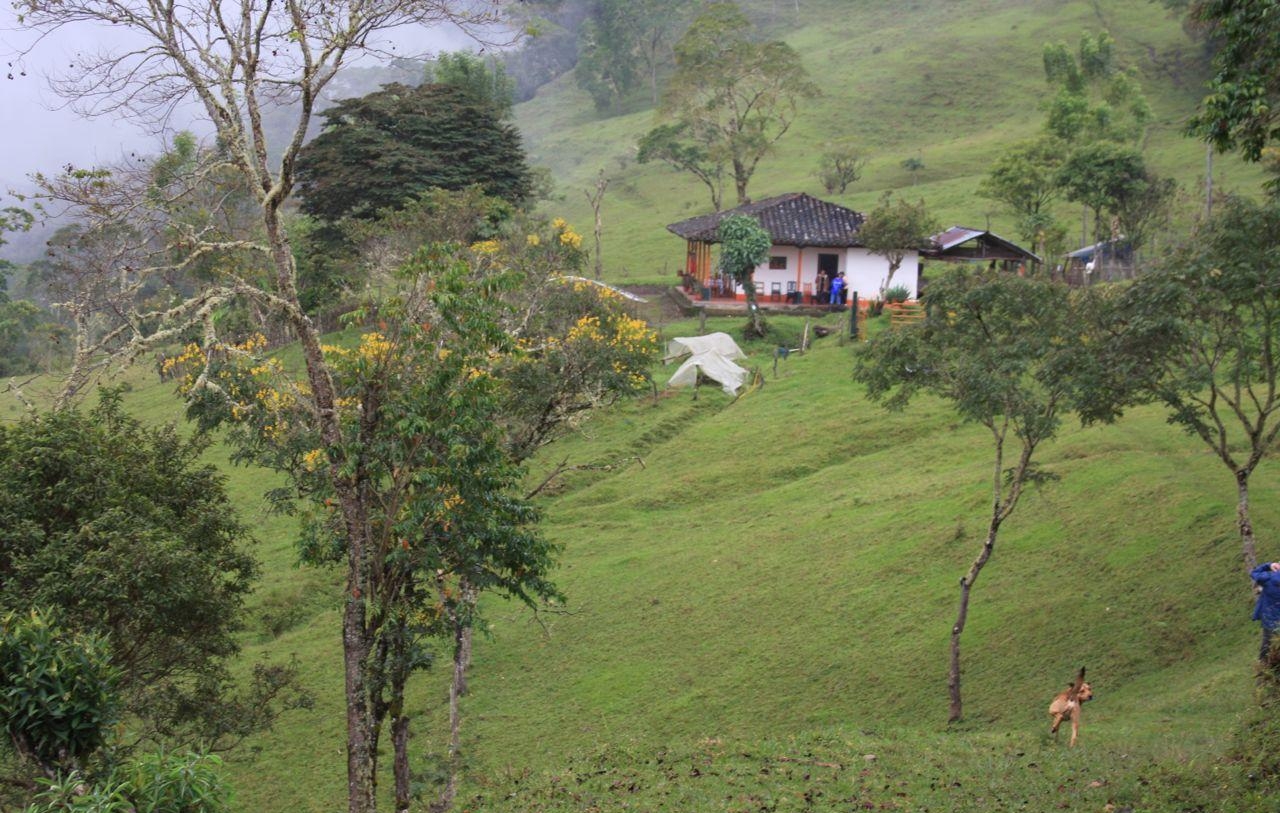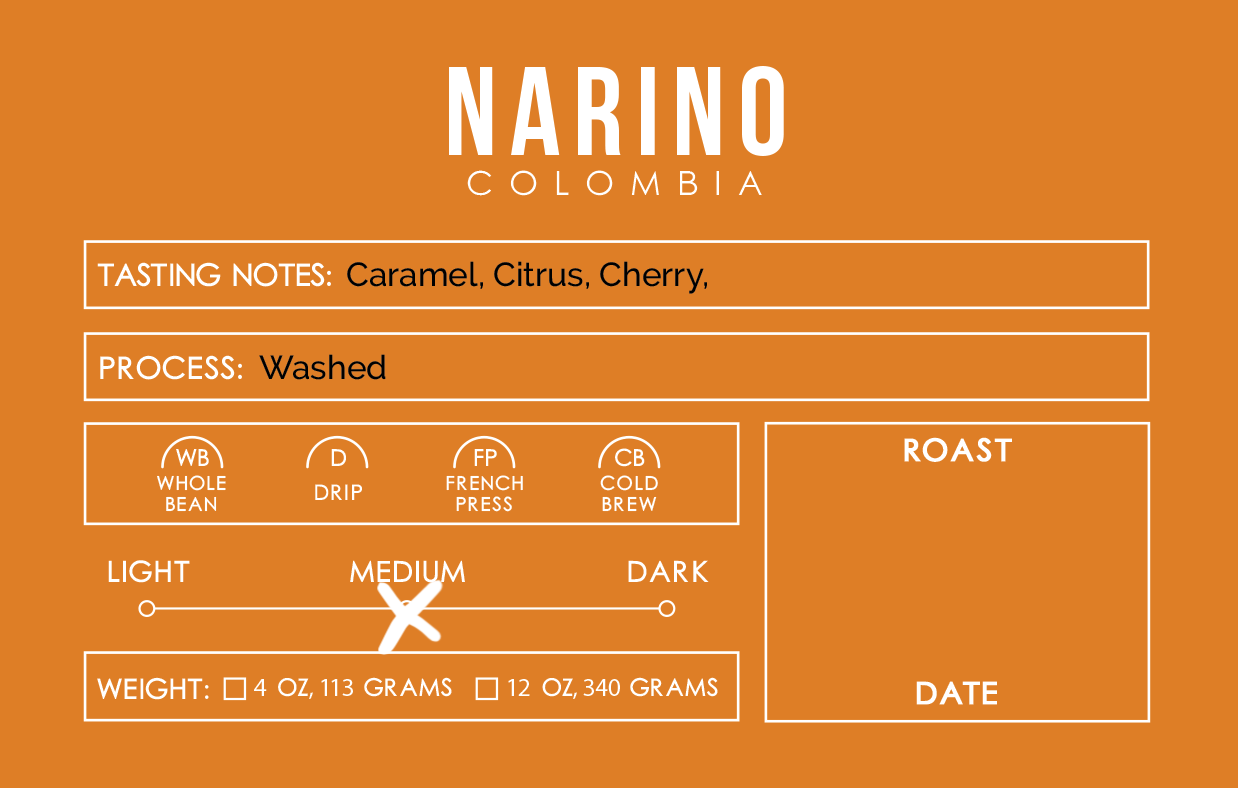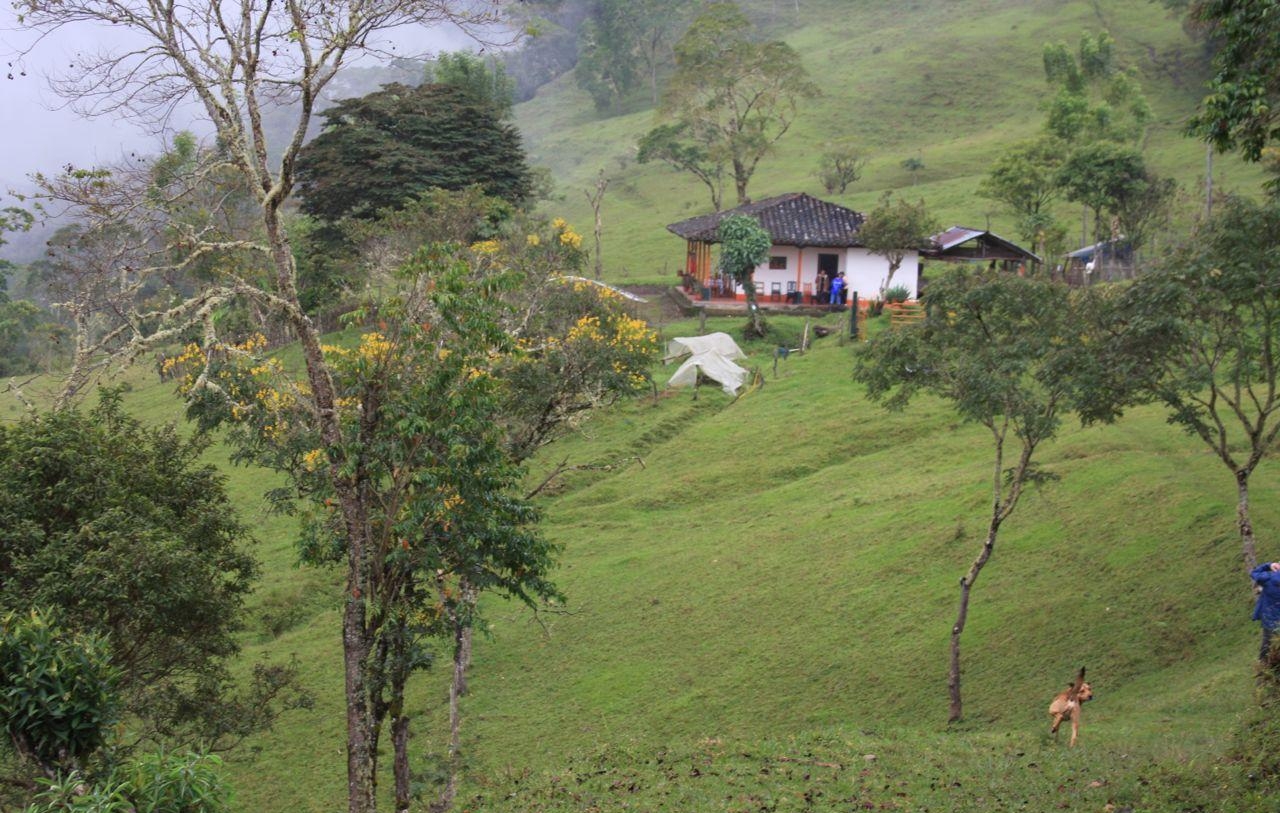 Colombia Nariño
4 oz sample and 12 oz bags available
*for larger quantities, contact us for volume pricing
The highest-grown Colombian coffee is cultivated in Nariño, a small region bordering Ecuador and the Pacific Ocean. Coffee from these slopes is well-balanced, with high acidity, medium body and a lingering citric sweetness.
Country: Colombia
Region: Narino
Process: Washed
Tasting Notes: bittersweet chocolate, almond, citrus
Roast: Medium
The high altitude at which this coffee is grown along with rich volcanic soil and consistent sunlight impart a deep sweetness to the coffee. That sweetness is balanced with notes of rich bittersweet chocolate and citrus.
*Orders placed by Sunday 5 pm will be delivered/shipped on Tuesdays; Orders placed by Wednesday 5 pm will be delivered/shipped on Fridays.
We prefer to deliver our coffee whole bean to you for maximum freshness. However, we will grind to your preference at your request.