Guatemala Candelaria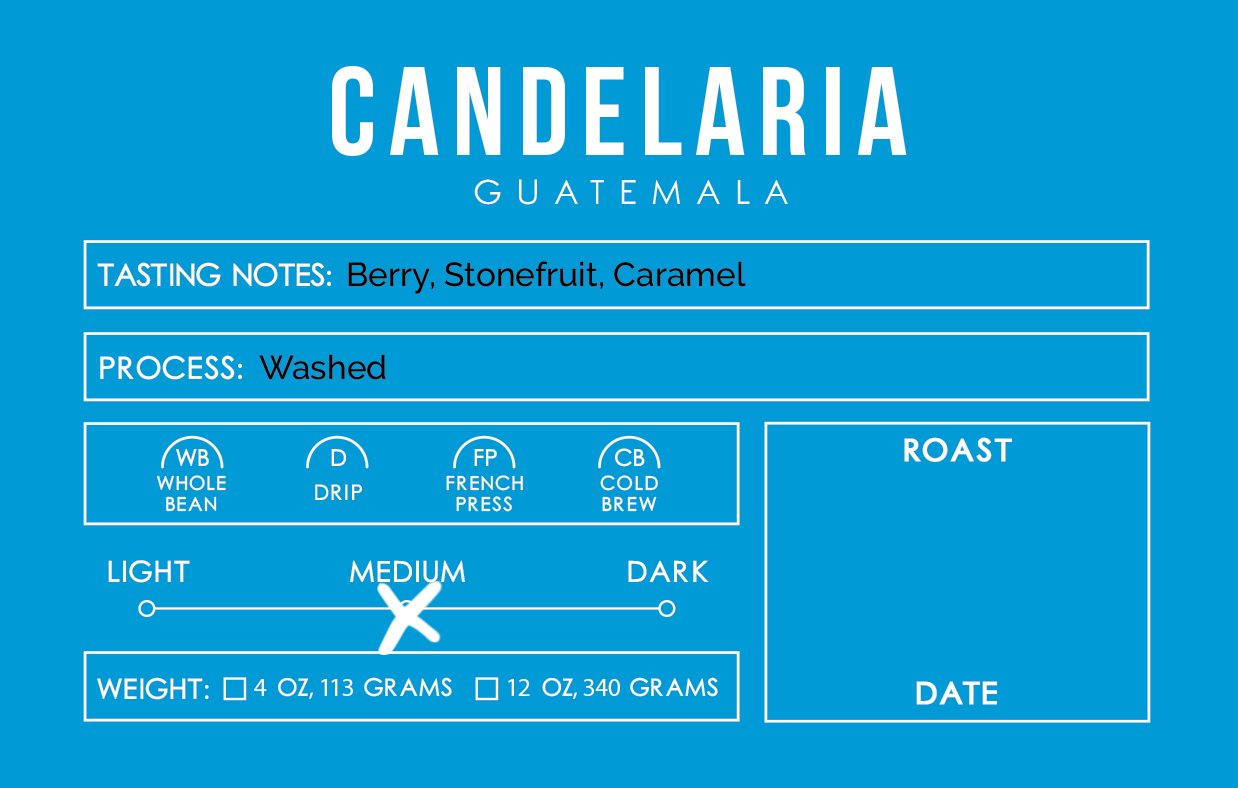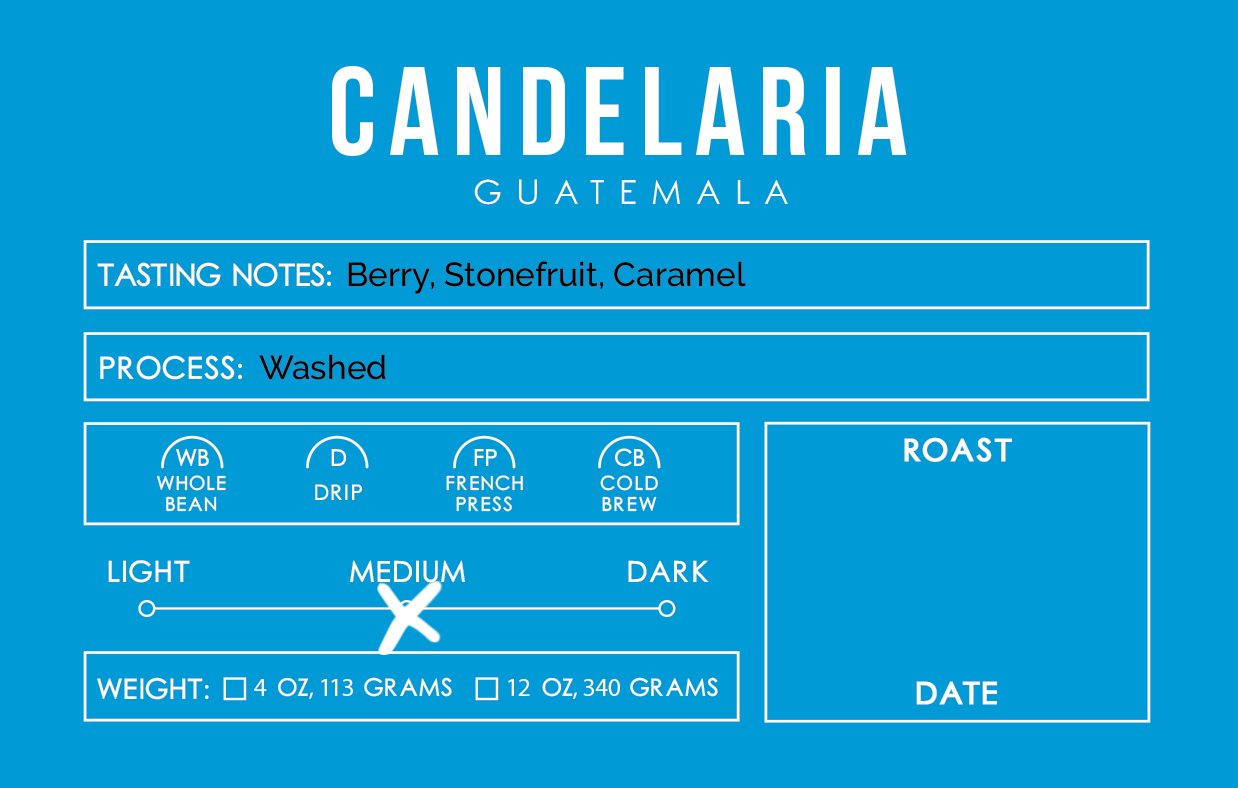 Guatemala Candelaria
4 oz sample and 12 oz bags available
*for larger quantities, contact us for volume pricing
This is a fully washed coffee from the Western Highlands in the northwest corner of Guatemala. The Huehuetenango region is one of the most important growing regions in Guatemala. The region is known for bright, sweet coffees with strong body and distinctive fruit flavors.
Country: Guatemala
Region: Huehuetenango
Process: Washed
Tasting Notes: Sweet, Cinnamon and Burnt Sugar
Roast: Medium
The natural sweetness of this coffee will appear right away in your cup and is balanced by notes of cinnamon and burnt sugar. This is a great coffee to share with friends or to get to simply get your day going.
*Orders placed by Sunday 5 pm will be delivered/shipped on Tuesdays; Orders placed by Wednesday 5 pm will be delivered/shipped on Fridays.
We prefer to deliver our coffee whole bean to you for maximum freshness. However, we will grind to your preference at your request.